OUR MISSION STATEMENT
Offer only the best in restorative cleaning, speak the truth while implementing solutions, and be good stewards of our relationship.
CORE VALUES SUPPORTING OUR MISSION
Reputation – It's our most valuable asset.
We are a referral based company we strive to WOW our clients each time we come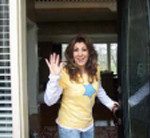 out for cleaning not just the first time, but 20 years down the road from now (Hey were not that old!) We of course want you to be happy and tell everyone you know to call Bock's Steam Star! So your satisfaction is required for our business to survive and that is how it should be!
Experience – We will offer the most experienced cleaning in the industry. We have been doing this since 1994. We don't see too much anymore we can't handle but experience has taught us to know when to say when. That's the speaking the truth part. It's our goal to be up front and realistic with you. We view our role as your cleaning consultants not sales people. I promise you will not be subjected to a high pressure sales pitch. Our goal is to inform you, but we understand we work for you.
Education – We bring cutting edge education to staff and clients to help us accomplish our mission. Brian Bock & Bryan Renyer are both a Clean Trust (IICRC) Certified Master Textile Cleaners, which is one of the highest levels of cleaning certification. We are also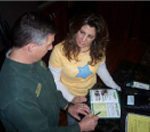 committed to training our staff. We work in two man crews and one of the requirements to being a Clean Trust IICRC certified firm is to have a Clean Trust (IICRC) Certified tech on site. Seems simple yet sadly most are not and have no formal training in restorative cleaning of investment grade textiles and FYI, no government body requires such certification. Brian Bock and Bryan Renyer spent three years of course study and testing to achieve his Master Textile Certification. So you could say our company is so committed we aught to be "committed". Seriously, If we can ever serve you better please let us know we really do strive to be the best in our field. In short people ask me why were better my answer is consistently because we want to be.
Systems – We will maintain the highest level of client service systems and the most advanced cleaning
technology on the market. We are well versed in multiple cleaning systems so a cookie cutter approach doesn't work since each situation is unique our job is to listen then prescribe the appropriate solution.
Guarantee – We will offer a 100% money back guarantee. This is solely based on the perception of the client. If you're not satisfied we will rush back to your home or business and re-clean it. If you're still not satisfied we will refund your money!
Job Opportunities
Interested in becoming a part of the Bock Steam Star Kansas City Team? Click here to download our employment application. Print your application and fax it back to: 913.685.7495 or you may mail your application to:
Bock's Steam Star
6736 W. 153rd Street
Overland Park, KS 66223
Phone: 913.438.7767
Fax: 913.685.7459