Allergy Relief & Green Cleaning Systems Kansas City
Call to Schedule Today or Click Here to Schedule On-Line
While our traditional products for overall cleaning are safe for people and pets, we know some people have hyper-sensitivities to certain cleaning agents and fragrances. Some suffer from asthma and indoor allergies from pets or dust mites. This system is for them and takes it to a hypo-allergenic level. All products are non-toxic, dye and perfume free, contain no VOC's, or phosphates. The products are virtually odor free.
Allergy Relief for Carpets, Upholstery, & Mattresses
Step 1: HEPA vacuum to remove dry soils that damage fibers.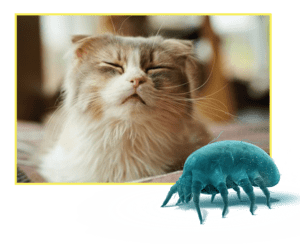 Step 2: Detail baseboards & under bed (if cleared out).
Step 3: Wipe down any open baseboard areas & window seals with Allergy Relief Treatment.
Step 4: To ensure a safer, healthier environment heavily soiled areas are preconditioned with specialty solutions designed to suspend oils, soils and allergens. It's soap & odor free, tested & certified by multiple different independent organizations covering Indoor Air Quality (IAQ), Asthma & Allergy, (No VOC's), Performance Testing Laboratory, Carpet & Rug Institute Approved, Green Seal Certifications & Environmental Certifications.
Step 5: Agitate with groomer to lift & separate matted fibers in addition to even distribution of pre-conditioner.
Step 6: High Performance hot water extraction rinse with low moisture unit that contains demineralized softened water & a soap free rinse aid.
Step 7: The application of Allergy Relief Treatment to control allergens between regular cleaning up to 6 months. (Allergy Relief Treatment denatures the protein in dust mite fecal matter, Can fi and Fel d1 proteins present in the saliva of cats and dogs).
Step 8: Pile setting & grooming of fibers.
Step 9: Block & tab all furniture that was moved. Note we don't move beds, electronics, large heavy furniture, pianos or antiques.
Step 10: Place high velocity air mover to minimize dry time, 4-24hrs max.
Step 11: Post Inspection Walk Through. We're not satisfied until you're satisfied!
We recommend professional cleaning with our allergy relief treatments twice a year or more if necessary in the homes of allergy suffers, for your mattress, carpets, and upholstery cleaning. Clean or replace HVAC filters every month. Encase pillows, control humidity, and vacuum regularly with a HEPA filter carpet vacuum.
Do you ever wake up with a runny nose, watery eyes, headache or other typical allergy symptoms? Chances are these symptoms are caused by Dust Mites that feed on the dead skin cells we shed while we sleep. When we clean and treat the carpet and mattress in the bedroom of an allergy sufferer it is guaranteed to provide a noticeable improvement in allergy symptoms within three days, or we will refund the charges for the application of the Anti-Allergen post spray treatment.
<
Bock's Steam Star is Your Local KC Metro Contact for all Your Carpet, Furniture, & Mattress Allergy Treatment Cleaning.
We also sell consumer products to help you denature and neutralize allergens between regular cleanings. Click here to order!
Services
Bock's Steam Star
6736 W. 153rd Street
Overland Park, KS 66223
Phone: 913.438.7767