The right kind of carpet can make a room feel luxurious and comfortable. It remains one of the most common types of flooring used in residential homes, apartments, and hotels.
However, in recent years, there has been a growing concern about the health impacts of using carpet in indoor spaces. The EPA studies have shown that indoor air pollutant levels are twice as high as outdoor levels and since 90% of people spend their time inside, this poses a significant health threat.
While this may be true of very dirty carpets it is not true for well-maintained and regularly cleaned carpets. It is important to have a professional carpet cleaning program in place, like the programs mentioned here. So, you can enjoy the comfort of a carpeted floor while maintaining a healthy indoor space.
The dangers of dirty carpet
Dirty carpets harbor all kinds of allergens like: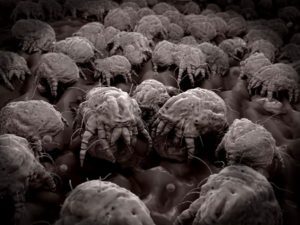 Dust Mites
Animal fur & hair
Dander
Mold spores
Dust, dirt & random debris
Bacteria & viruses
Bugs
Unfortunately, many property owners do not have their carpets properly cleaned to ensure the elimination of allergens present. Most cases they only clean their carpets when they look dirty.
Regular carpet cleaning by a professional cleaning service like Bock's Steam Star not only improves the aesthetic appeal of the home – it elongates the life span of your carpet ultimately enhancing the well-being of the home.
Let's look at the health benefits of regular carpet cleaning:
No more dust mites – Dust mites feed on the dead skin cells of humans and they are completely invisible to the human eye. Once fully established in your home (this happens to homes that rarely vacuum), it can be hard to eliminate them without a professional.
Rids pollutants – Maintaining a clean carpet enhances the overall air quality by eliminating pollutants such as dust and dirt, allergens, pet dander, bacteria, and fungi.
Helps prevent mold – This is especially true in areas with high humidity levels, when the dirty carpet is exposed to moisture it is at risk of developing mold. Having your carpet cleaned regularly can prevent mold and mildew growth, because professionals have high-powered drying tools to annihilate moisture.
The truth is clean carpets should be a priority in every home and office. The professionals at Bock's Steam Star and the major carpet mills recommend having your residential carpets cleaned every 6-24 months depending on traffic. They also specifically mandate the method via hot water extraction and service must be done by an IICRC Certified Firm.
Buying carpet to furnish your home is a big investment. By having your carpets cleaned by a professional service, you will reap numerous hygienic, financial, and health benefits. With Bock's Steam Stars professional services, you can enjoy the warmth and softness of your carpet for a long time.
Before and After Carpet Cleaning