At Bock's Steam Star we're blessed to have loyal customers, warm homes and food on our tables. But, not everyone is so lucky. That's why we began our Cleaning 4 Cans program a few years ago to benefit Harvesters, Kansas City's Community Food Network. So, how does the program work?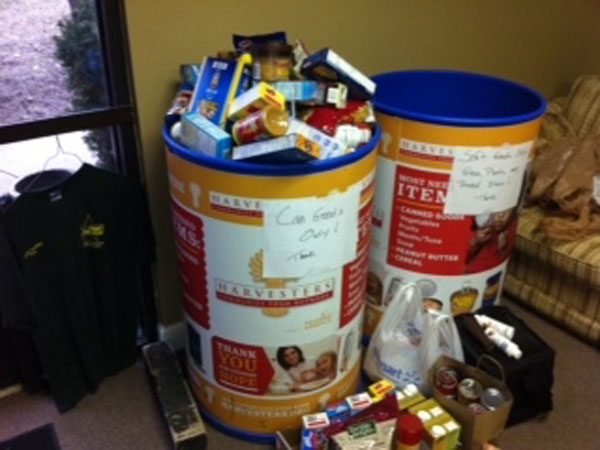 During the month of January, if you donate ten canned or non-perishable items to Harvesters, we'll give you our best prices of the year (service  must be scheduled by January 31st and cannot be combined with any other offer). You'll be able to choose from:
20% off all carpet cleaning, stretching and repair
20% off all pet odor removal systems
20% off upholstery, leather or mattress cleaning
20% off tile, grout and natural stone cleaning
20% off all oriental area rug cleaning
20% off all hardwood floor deep cleaning
Last year, our Cleaning 4 Cans program generated 2,000 pounds of food for Harvesters.  Since Harvesters feeds 66,000 hungry people in the Kansas City area every week, our donation is much needed. So, we've set our goal for this year higher and plan to collect over 2,500 pounds of food. This will feed 2,083 hungry Kansas Citians. Won't you help?
Here's what you can do. If you're interested to book a service with us, give us a call and have your ten items ready for pick-up at the time of service. If you don't need cleaning right now, but want to make a difference, call us. We'll be happy to pick up your items and we'll give you a coupon for $50 off a service later in the year. If you'd like to donate items, we have barrels at our location standing by. And, if you'd like to make a monetary donation, we'll take those too. Each dollar collected feeds five people.
So, what are you waiting for? Look in the pantry right now. Help us feed those less fortunate than us. Join us in this year's Cleaning 4 Cans program!