If you're not sure if hot water extraction commonly referred to as steam cleaning is something you need, ask this one question: Do you live in a home?
Was your answer "Yes"?  Wonderful.  That was easy!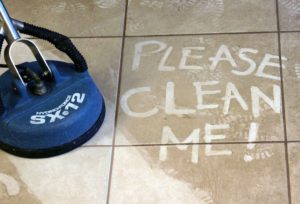 "Hey, not so fast, quick draw!  Steam cleaning can be of value to me and to my home, but why?  I mean vacuum and clean myself.  Isn't that enough? "
We're glad you asked because the answer is easy.  As easy as 1 – 2- 3…floor!
Steam cleaning: it's not just for carpets.
Some people are quick to rebut that they have tile floors, so they don't need steam cleaning.  Au contraire, Mon frère!  Whether your home has carpets, fine rugs,  tile/grout, upholstery, or pets, steam is the only way to truly clean on a deep level. Not only is steam cleaning the most sanitary (we'll talk about that in a moment), but think of all the hours – and back muscles – you'll save from DIY cleaning and scrubbing your floors, furniture and tile.  Even if you do clean on your own, you will probably need to hire steam cleaners at some point anyway, to get the level of cleanliness, sanitation, and revived look that you're after.
Not just "clean", but CLEAN.
This is not a favorite topic, but hey, they don't call it "the ugly truth" for nothing!
Dust mites, the microscopic bugs that feed off dead skin cells, live in all of your soft surfaces.  Dust mites, while of course disgusting, are also linked to causing additional distress for people with respiratory issues, including allergies and asthma.
With children, pets, or just general wear and tear, steam cleaning is also the best way to deep clean, sanitize, and kill bacteria that causes lingering odor.
Side bonus, if your rugs and sofas have started to get that "worn" look, even if they're still relatively new, steam cleaning helps revitalize the fabric, keeping your soft surfaces looking new and vibrant again.  Until the kids come home…
Because we bet you didn't know this…
Whether you inherited your carpets or spent a pretty penny to have them installed, you want to keep them in as good of shape as possible. With newer flooring and upholstery, you may even have a warranty in your back pocket just in case anything catastrophic should happen.
Well, that's a relief!  Or it is? Did you know that most carpet warranties are only honored IF you have professionally steam cleaned your carpets on a regular basis (average 12-24 months)?  While that is the minimum for most warranties, it's actually recommended to have your carpets professionally steam cleaned every 6 months (or even 6 weeks if you have pets).
Number "Floor": Our Shameless Rug Plug  For over 20 years, Bock's Steam Star has been Kansas City's expert in professional carpet cleaning and more.  Let us do the dirty work to keep your home fresh and clean.
Now go blow off some steam!  We'll work on the clean.