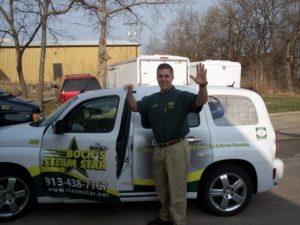 We've all heard horror stories of people who feel that they've been ripped off by a service-based company. That's why we put customer service first at Bock's Steam Star. And, part of good customer service is always doing what's right, even if we might make less money.
We're committed to speaking the truth as we advise our clients on different cleaning situations. Even if it hurts. I was reminded of that today as I drove forty minutes to a client. When I arrived at the home, I saw twenty-eight year old carpets with untwisted flattened out yarns and dark traffic patterns. On top of that the carpets needed to be stretched and most likely were delaminated (in laymen terms this carpet won't hold a stretch even if you did it). The couple had doubts about whether the carpets could even be cleaned but they were told by a hardwood floor guy that it could be done.
I advised them to trust their instincts as the cost of cleaning and stretching may not be worth the price. I told them they may want to think about applying that money towards new carpet. And, since they planned to sell their home in April it wound up to be a no brainer. They needed to replace the carpet.  We all had a nice laugh when I reminded them that a carpet cleaner had told them not to clean their carpets.
At Bock's Steam Star, we save carpets every day that appear to need replacing. Unfortunately, we can't save them all and sometimes have to advise the client to replace. That's part of providing excellent customer service.
In my twenty year in the carpet cleaning business, I've learned to leave the red cape at home and not be a hero all the time. You know that when you call for a consult we'll always tell you the truth or you could just ask the hardwood floor guy.