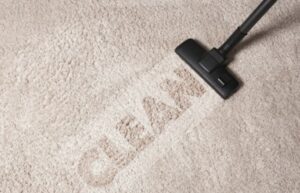 Experts on Carpet Cleaning in Lee's Summit Suggest 5 Ways To Remove Pesky Stains — There are only two things in life that are certain: death and taxes. The other is that life is chaotic. And sadly, spills almost always result in stains. Fortunately, our experts on carpet cleaning in Lee's Summit are here to rescue you. It's not a question of whether your carpet will get stained; the question is when it will happen. Carpet stains are an unavoidable part of life that's why sometimes you need a carpet deep cleaning in Lee's Summit.
Because you take such great pride in the appearance of your home, you want it to seem as well as it possibly can. These five tips will guide you to eliminate most of the everyday stains that can occur.
When a stain happens, take immediate steps to address it. Putting things off when it comes to carpet cleaning in Lee's Summit is your biggest enemy here. Any delay in addressing a rug or carpet stain will only result in making your job harder later on, which may require carpet deep cleaning in Lee's Summit. Allowing a stain to set in and dry will make the job much tougher and perhaps impossible to fully remove without the help of a professional rug cleaning in Lee's Summit.
Put together a little stain removal kit that you can keep conveniently on-hand for the next emergency with clean, lint-free, white cloths, stain removal cleaner, and a dustpan. Having all the right tools in a single, easy-to-find place will allow you to cut down on needing carpet cleaning in Lee's Summit and improve your chances of easily getting rid of that set-in stain!
2. Experts on Carpet Cleaning in Lee's Summit Suggest Blotting Stains
When you find a mess on your carpet, your first reaction may be to grab some towels and wipe it up. Although this seems like a logical first step, you may end up pushing the stain deeper into your carpets and locking it in. That's exactly what experts on carpet deep cleaning in Lee's Summit do not recommend at all!
Instead, we suggest starting your clean-up with lifting any loose debris off the floor and throwing it in the garbage.
Again, we want you to make sure you are lifting up and away, and not pressing down and into your rugs and carpets. Use scooping motions to gather up and off the rug. Depending on the type of stain, grab a spoon or dustpan to use to scoop underneath it. Our experts on pet odor removal in Lee's Summit remind you that you don't want to be pressing staining material deeper into your carpet's fibers where it will be harder to remove.
After clearing any crumbs, particles, dirt, or other loose material, you want to use clean, white, lint-free cloths to blot away any liquids or material that you couldn't lift away and off the carpet. As a leader for carpet cleaning in Lee's Summit, our team at Bock's Steam Star says to press directly downwards with the cloth, and then lift straight up and away.
Once the cloth is saturated with the stain material (e.g. red from a spilled wine), you should get a clean cloth. If you push down and wipe, you will only be spreading the stain into a wider area. No one wants to do that on the rug or carpet. Blotting and lifting in this manner will remove more of the stain prior to the use of any cleaners or before you have to call for professional rug cleaning in Lee's Summit.
In some cases, just blotting may be enough to completely remove the stain.
Before you apply cleaning products to a stain, our gurus on carpet deep cleaning in Lee's Summit says to apply to a small, relatively-hidden area—perhaps behind a piece of furniture or drapes to ensure the product itself doesn't damage the carpet. As Bock's Steam Star mentioned earlier, you're up against the clock when it comes to removing stains, so use your best judgment if it's more urgent to address the stain immediately.
The ideal time to test any damage from a cleaning product is after purchase. This way, there is no pressure to address an emergency, and you can return the product if it has an adverse effect on a small test area.
Following the removal of all larger particles or excess liquids from a stained area, carefully follow the directions of your chosen cleaning product. Many products will tell you to saturate the stained area for a certain amount of time before proceeding.
Don't make the typical error of applying too little product or not allowing the cleaner enough time to work on your soiled rug or carpet. Especially if the stain substance has extended from the initial location, you'll want to get a considerable amount of coverage with your cleaner to ensure you've gotten beyond the stain's margins. You don't want any tough stains to escape you! Get in there and double-check that you have everything!
If the cleaning product's instructions say to blot it up, use the same steps as above: blot carefully and pull the substance up and away from the carpet. Keep in mind that some cleaning chemicals, if used in excess, can leave stains on your rugs and carpets.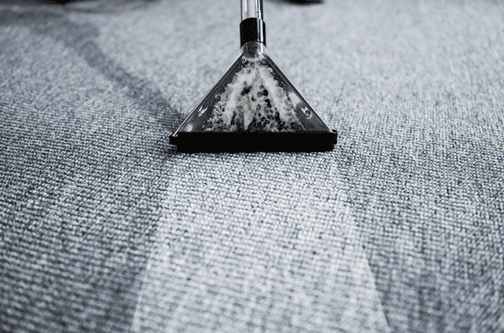 If you don't get it the first time, try again, try again, and try some more! It is possible that you will need to carry out the treatment multiple times in order to eradicate the stain completely if it is a very tenacious one. If one treatment does not seem to make a substantial impact, you should just repeat all of the steps given above until you reach a point where you are pleased with the outcomes.
Keep in mind that the chemicals found in household cleaning products could not completely erase every stain. When you are at your wit's end trying to remove carpet stains on your own, it is time to call in the experts. With just one phone call, you may arrange for a member of our knowledgeable and polite team to come to your residence. Let Bock's Steam Star handle the carpet cleaning and hardwood floor cleaning in Lee's Summit so you don't have to worry about it. We also offer upholstery cleaning in Lee's Summit to leave your home looking fresh and spotless.
As a proud, locally owned and operated company, Bock's Steam Star has been deeply rooted in the Kansas City metro area since its inception in 1994. Over the years, the company has expanded into a multi-service operation, providing a wide range of cleaning services from hardwood floor cleaning in Lee's Summit to upholstery cleaning in Lee's Summit.
Despite this growth, Bock's Steam Star has maintained the personal touch that has made it so beloved by its clients. This is due in large part to the company's unwavering commitment to prioritize their clients' health. Contact us at 913.438.7767 or fill out an online form to discover how you can get pet odor removal in Lee's Summit and all your other deep cleaning needs.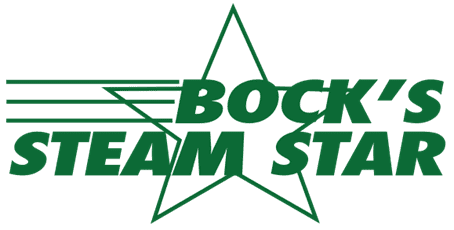 Bock's Steam Star's mission statement emphasizes the importance of delivering high-quality services while also giving back to the community. This dedication to social responsibility is exemplified by our adoption of Lifewater International, a charity that aims to provide clean water, improved sanitation, and hygiene education to communities in need.
By supporting this noble cause, Bock's Steam Star not only demonstrates their commitment to improving the lives of their clients but also the lives of those less fortunate around the world. In conclusion, Bock's Steam Star is a company that goes above and beyond to ensure customer satisfaction and make a positive impact on the community, making them an ideal choice for your carpet cleaning in Lee's Summit.