At Bock's Steam Star we understand that our community has needs, and we see the difficulties that those close to us are enduring in Kansas City as they struggle to provide and feed their families, not just during the holidays but throughout the year.
No one should have to struggle alone, and we want to extend a helping hand to make sure that they know people are here to reach out and help them feel supported.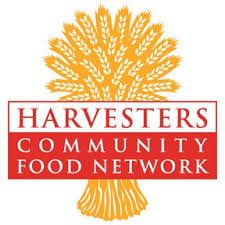 Bock's Steam Star is a proud supporter of Harvester's and we are excited to be partnering with them once again this January. Learn more about Harvesters here!
This amazing non-profit organization positively impacts our community by giving people the opportunity to have less stress over where the next meal will come from and more ability to find joy in their lives.
In the month of January, we will be donating your canned goods directly to Harvesters. This means that every can or non-perishable item you buy- no matter where you buy it, or what type of food it is- will help stomp out hunger in the Kansas City area. This is our home and our community. We want to be a helping hand in this battle against hunger and we want to invite you to come on board and be a part of this as well.
If you're looking to help make an impact, reach out to us and make an appointment to get your carpet cleaned. Click here for a list of food items that are needed the most.
Donate 10 canned or non-perishable items and receive one of our best Bock deals listed below!
#1 – 20% off all carpet cleaning, stretching and repair
#2 – 20% off pet odor removal systems
#3 – 20% off upholstery/leather cleaning (we clean mattresses too!)
#4 – 20% off tile, grout and natural stone cleaning
#5 – 20% off oriental area rug cleaning (pick-up and delivery available)
#6 – 20% off all hardwood floor deep cleaning
Work must be scheduled by January 31st. Minimum cleaning charges apply. Can't combine with other discounts. (except Referral Rewards those are just like cash to us).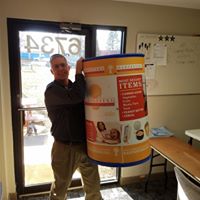 Together we can really make a difference in the lives of those who are struggling right now. Some of us have been the ones in the struggle and can relate, and some of us have the means to step up and make an impact on those who are currently in this situation.
Wherever you're at this year, we extend this invitation to be a part of something that will leave a lasting impact on our community and those in need. We look forward to serving you and partnering with you to serve our local families. Click here to schedule your appointment, today or call 913-438-7767!