Promoting Health and Hygiene: The Importance of Carpet Cleaning in Lee's Summit — As one of the top companies for carpet cleaning in Lee's Summit, Bock's Steam Star knows that most people are aware that a clean environment is healthier. While you cannot always control the cleanliness of public spaces, you can ensure that your home promotes the healthiest possible environment.
Especially before cold and flu season returns in full force, protect your family by ensuring your carpet isn't making you sick. Even if your carpets look clean, they may harbor:
Bacteria
Microorganism
Other Irritants
Below is a list of health problems that are caused by neglecting to schedule a carpet cleaning in Lee's Summit.
Carpet Cleaning in Lee's Summit Can Lower the Risk of Respiratory Conditions
Mold, pet hair, dead skin, dust, and grime can become embedded in carpets. Daily activities such as walking or vacuuming can dislodge and disperse these particles from the carpet into the air, that's why carpet cleaning in Lee's Summit is so important.
Can unclean carpets make you ill? This movement of pollution can, among other things, make you cough and make it hard to breathe. People with asthma may feel these symptoms more strongly because they are more sensitive to toxins in the air. The American Lung Association says that toxic particles in your carpet are more likely to make pets and kids sick if they spend more time on the floor and put their hands in their mouths. Often a good carpet deep cleaning in Lee's Summit can help.
Allergic Reactions
If you have allergies, the same mold and dust mites that can inflame your lungs can also cause red eyes and a runny nose. Buildup on your carpet can easily trigger an allergic reaction or make your daily life more unpleasant that's why carpet cleaning in Lee's Summit is so important.
If you frequently wake up with drainage or allergy-like symptoms, one of the first places you should look to eliminate bacteria and dust mites is your carpets. The American College of Allergy, Asthma, and Immunology warns that these irritants can accumulate in your carpet, causing your symptoms to worsen in the hours following vacuuming so you may need a carpet deep cleaning in Lee's Summit.
Dermal Irritation
Dust mites in unclean carpets can cause or exacerbate itchy skin, rashes, athlete's foot, and eczema. Dust mites are small enough to evade even the most diligent home cleaners, even if you follow a regular cleaning schedule. To protect sensitive skin, Prevention.com suggests running a humidifier and having that's why carpet cleaning in Lee's Summit is so important regularly.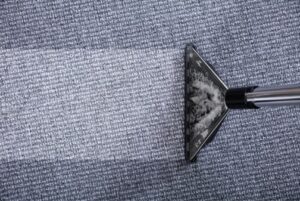 Ineffective Immune System
Your body works diligently to maintain your health! Your immune system is constantly fighting off pathogens and toxins, whether you're at home or at the office. When you live in an unsanitary environment, you may be needing a rug cleaning in Lee's Summit to combat the problem. After all, your body works overtime to fight bacteria and maintain your health. It makes sense that your immune system could become fatigued if you reside in a home where bacteria and toxins accumulate in filthy carpets.
Babies' developing immune systems and frequent floor contact increase the likelihood that they will become ill from your carpet. If you have toddlers and young children in your home, frequent vacuuming and professional cleaning are essential for their health, that's why carpet cleaning in Lee's Summit is so important.
Animal Germs
Keeping your carpets clean is even more crucial for disease prevention if you have pets. Animal feces and urine can cause a variety of problems for your carpet. Pet feces are especially hazardous for young children who frequently play on filthy carpets, as they carry bacteria and emit ammonia-like odors that can cause irritation of the nose and lungs. Often a good carpet deep cleaning in Lee's Summit can help.
In addition to increasing the risk of mold growth, the dampness must be treated immediately. Particularly with cats and dogs that spend time both inside and outside the home, diseases and germs can spread easily. If you do not regularly get carpet cleaning in Lee's Summit for your pets and carpets, fleas and ticks may find their way into your home. Extremely, cleaning alone is insufficient to eliminate these pests; extreme heat or chemical treatments are required to rid your home of these unwanted guests.
Stomach Ailments
Wet carpet is a cause for concern that is why when you get a carpet deep cleaning in Lee's Summit, Bock's makes sure your health is the number one priority. There is no benefit to wet carpet. However, you may be unaware of how dangerous damp carpet can be for your health. Mold can cause a variety of health problems, but mycotoxins cause severe stomach irritation and infection.
According to the International Association of Certified Home Inspectors, mold can grow undetected and is particularly prevalent in basement carpeting. Even your carpet could harbor salmonella. You may think of salmonella as a food-borne illness, but this pathogen can be brought into your home, putting your family at risk, especially your children.
Mental Suffering
A dirty carpet can make you sick in many ways, both physically and mentally. It's very stressful to get rid of fleas or take care of a sick child. The American Psychological Association says that stress makes people sick and weakens their immune systems. Therefore, a carpet cleaning in Lee's Summit will not only promote health, but also keep you happy.
How then can you protect yourself and your family from the health risks posed by a dirty carpet? Regular vacuuming and cleaning can be beneficial. Nevertheless, dirty carpets can also result in a dirty vacuum. To prevent the spread of carpet issues, use a vacuum with a HEPA filter that is frequently cleaned and replace full bags frequently.
Standard cleaning methods are insufficient to ensure that your carpets do not harbor pollutants and toxins. Additionally, a carpet deep cleaning in Lee's Summit should be professionally done every 12 to 18 months to protect against allergens and bacteria. This will guarantee that your residence is as clean and healthy as possible!
Carpet cleaning in Lee's Summit is essential for maintaining a clean and healthy living environment for local residents. Bock's Steam Star places a premium on customer satisfaction and employ effective carpet cleaning techniques to eliminate dirt, allergens, and bacteria.
Cleaning carpets in Lee's Summit on a regular basis not only makes the air inside better, but it also helps prevent respiratory illnesses, allergic reactions, and skin irritations. It gets rid of germs from your pet, makes it less likely that mold will grow, and makes your home healthier for you and your family.
If you need carpet cleaning services that you can trust in Lee's Summit, you might want to call one of these companies. You can get a fresh, clean, and healthy carpet with their help, which makes your whole home cleaner and healthier.
As a proud, locally owned and operated company, Bock's Steam Star has been deeply rooted in the Kansas City metro area since its inception in 1994. Over the years, the company has expanded into a multi-service operation, providing a wide range of cleaning services from hardwood floor cleaning in Lee's Summit to upholstery cleaning in Lee's Summit.
Despite this growth, Bock's Steam Star has maintained the personal touch that has made it so beloved by its clients. This is due in large part to the company's unwavering commitment to prioritize their clients' health. Contact us at 913.438.7767 or fill out an online form to discover how you can get pet odor removal in Lee's Summit and all your other deep cleaning needs.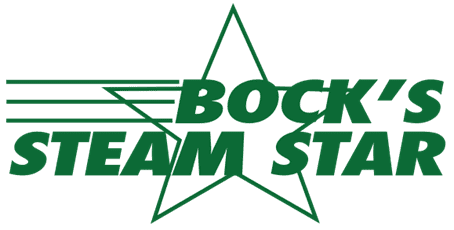 Bock's Steam Star's mission statement emphasizes the importance of delivering high-quality services while also giving back to the community. This dedication to social responsibility is exemplified by our adoption of Lifewater International, a charity that aims to provide clean water, improved sanitation, and hygiene education to communities in need.
By supporting this noble cause, Bock's Steam Star not only demonstrates their commitment to improving the lives of their clients but also the lives of those less fortunate around the world. In conclusion, Bock's Steam Star is a company that goes above and beyond to ensure customer satisfaction and make a positive impact on the community, making them an ideal choice for your carpet cleaning in Lee's Summit.