Tile and Grout Cleaning in Lees Summit: The Advantages of Hiring a #1 Professional — There is no way around the fact that tile and grout will become dirty very quickly. To make matters even more challenging, tile and grout cleaning in Lees Summit is not always easy.
If you own your own house, you already know how important it is to keep it looking as good as possible for potential buyers. In order to make a good impression on your guests, you need to make sure the floors and bathrooms are spotless, because dirty tile and grout can give the incorrect message.
The same may be said for people who operate their own businesses. When clients enter your establishment, you want them to see shiny floors that demonstrate the level of pride you have in your business. You are aware that when they use the restroom, they are entitled to facilities that are clean and that demonstrate how much you appreciate them. At Bock's Steam Star our experts on tile cleaning in Lees Summit can help with that!
But how can you make sure that both your home and your business look their best without having to spend hours scrubbing caked-on stains off the tile and grout?
The solution is much simpler than you could have possibly anticipated. If you hire a professional to clean your tiles and grout, you can finally have the gleaming floors and tiles you've been fantasizing about without lifting so much as a finger.
There is no substitute for having clean tile and grout. However, this may require a significant amount of scrubbing, which may consume a significant chunk of your day.
Because of this, it is necessary for every home to have the tile and grout professionally cleaned and maybe go a step furtner and get a carpet deep cleaning in Lees Summit.
In addition to being a time-consuming and exhausting operation, cleaning tile and grout on your own typically results in mediocre results. This is due to the fact that most store-bought equipment is not robust enough to provide effects that are long-lasting.
When you contact a professional for tile cleaning in Lees Summit, they will be able to cut through the filth and leave your home looking as brilliant as you've always imagined it might. The outcomes will speak for themselves; all you have to do is open the door to let them in.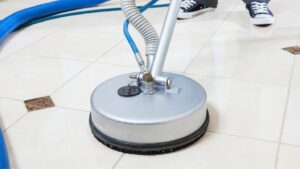 Companies are aware of the significance of maintaining clean offices and working environments. It demonstrates to both your clients and your staff that you are committed to excellence, and it creates a clean workplace, which is something that is more essential than it has ever been in this day and age.
However, as the owner of a busy business, you most likely do not have the time to scrub your floors by hand or blast through a layer of caked-on filth at the end of a long day's work.
The most effective course of action is to hire the services of an expert on tile and grout cleaning in Lees Summit, like Bock's Steam Star. This is particularly helpful in high-traffic areas such as lobbies and restrooms. Both your clients and your staff will be grateful to you.
When it comes to cleaning tile and grout, steam is a very potent and efficient tool. Because it is non-toxic, you can use it worry-free around your children, pets, and even the people who work for you.
On the other hand, the classic steam cleaners that can be bought in stores typically do not have the force necessary to get your tiles and grout as clean as you feel they should be. You can scrub them to help speed up the process, but an option that is both simpler and more effective would be to employ a business that specializes in tile and grout cleaning.
Professional cleaning services utilize professional-grade steam cleaning equipment, which enables them to clean deep into your grout. This helps to dislodge debris, leaving you with floors and tiles that have the appearance of being brand new.
In addition to that, these professionals will leave your home or place of business undamaged, taking special precautions to avoid chipping or cracking any tiles that they work on.
If your carpets are very dirty and in need of a thorough cleaning, Bock's Steam Star can also assist with this project.
If you have pets who have been wreaking havoc on your rugs, and despite your best efforts, the stains and odors just won't come out no matter what you do. Or perhaps you have no idea how to get the stain out of your brand-new rug since you accidentally spilled a glass of red wine on it.
The same is true for workplaces such as offices. It is inevitable that employees and customers will track dirt and muck into the building, and the cost of replacing carpets can be rather high.
The majority of businesses that specialize in cleaning tiles and grout also offer professional rug cleaning services, which can save you the trouble of having to replace your carpets. This is beneficial not only to your loved ones and your place of employment, but also to your finances.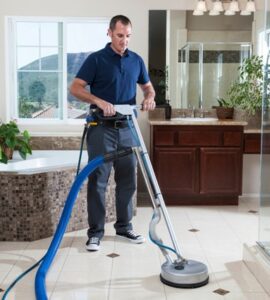 In spite of the fact that floors, toilets, and rugs are frequently addressed, it is essential that upholstered furniture not be neglected. The passage of time and the presence of animals and food on furniture both contribute to the accumulation of grime, this often requires a periodic and thorough cleaning.
If you have children, you are probably well aware of how quickly furniture can get soiled and unusable. If the stains aren't caused by food or muddy shoes, then they might be caused by crayons or markers. Rather than throwing out perfectly serviceable furniture, invest in having it cleaned by a professional.
Although you want to provide your staff and clients with the cleanest environment possible in offices and showrooms, upholstered objects are frequently a breeding ground for germs and should be avoided.
You can give cleaning upholstered furniture a shot on your own, but it can be challenging to do so if you do not have the appropriate tools. For this reason, professionals who have mastered upholstery cleaning in Lees Summit provide a service that is vital.
Not only will they restore your furniture so that it seems brand new, but you'll also have the peace of mind that comes along with knowing the couch or chair you sit on has been meticulously cleaned and is free of the filth that has built up over the years.
As a proud, locally owned and operated company, Bock's Steam Star has been deeply rooted in the Kansas City metro area since its inception in 1994. Over the years, the company has expanded into a multi-service operation, providing a wide range of cleaning services from hardwood floor cleaning in Lee's Summit to upholstery cleaning in Lees Summit.
Despite this growth, Bock's Steam Star has maintained the personal touch that has made it so beloved by its clients. This is due in large part to the company's unwavering commitment to prioritize their clients' health. Contact us at 913.438.7767 or fill out an online form to discover how you can get pet odor removal in Lees Summit and all your other deep cleaning needs.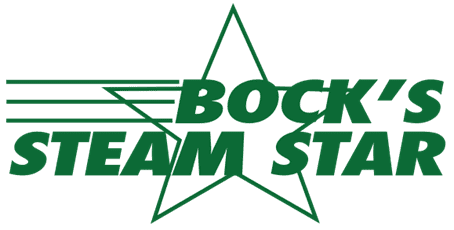 Bock's Steam Star's mission statement emphasizes the importance of delivering high-quality services while also giving back to the community. This dedication to social responsibility is exemplified by our adoption of Lifewater International, a charity that aims to provide clean water, improved sanitation, and hygiene education to communities in need.
By supporting this noble cause, Bock's Steam Star not only demonstrates their commitment to improving the lives of their clients but also the lives of those less fortunate around the world. In conclusion, Bock's Steam Star is a company that goes above and beyond to ensure customer satisfaction and make a positive impact on the community, making them an ideal choice for your carpet cleaning in Lees Summit.